Sunflower fans who love to decorate your modern house with this beautiful flower should take these 9+ of our sunflower decor ideas to get your own space stunning. Before we dive into each item, we would like to share with you how to get your wall suitable with sunflower decor. We have collected two common ways to help you deal with wallpaper and paint colors.
1. Wall Color Paints Go Well with Sunflower Decor
White color wall paint is our first tip since white can go well with any color or style. We choose the mix of yellow to decorate our modern sunflower home and others including brown, grey, or black framed window to guide the natural lights into your house, which truly deserves a spot in your house. However, in the new year 2021, these colors below should be considered more when it comes to painting your modern house wall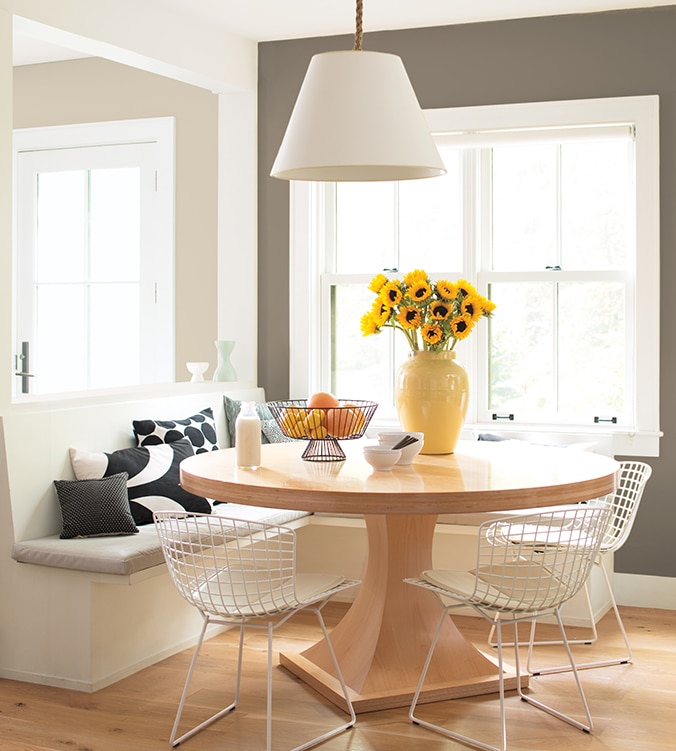 2. Best Alternative Wall Choices Suit with Modern Sunflower Style
Perfect Trending Color House Wallpaper for Sunflower Home
Wallpaper is one of the best alternatives if you don't want to paint your wall with many other color schemes that diversely ranges from the single plain color to the aesthetic pattern.
Die Cut SunflowerWall Art In Any Room
Wooden Peel and Stick Wall Panel
Wooden Wall Decor easily fits with any style including Modern Sunflower Decor. Your living room or bedroom can put on horizontally and vertically depending on how large or high you want your room to look.
Sunflower Mural.
Removable Stick Wall Art – Sunflower Stick Mural is flexible when it comes to installation and decoration. "Hello Sunshine" big blooming sunflowers bring a good natural vibe to your house and give you the inspiration to start a happy day.
3. Sunflower Canvas Prints
Canvas prints are good ways to have sunflower art with motivational quotes and it can also be a perfect gift for your loved ones which is full of love and care.
For more Sunflower Canvas ideas, we recommend you take a look at Hayooo's collection.
4. Sunflower Duvet for Bedroom.
One day you want your room to look stunningly shiny with sunflowers. We suggest if you have a neutral room color and your bedroom can be easily added to some of this flower spot. First, the duvet with light yellow and white sunflowers can bring the whole thing. Then, if you want more of this style, some wall art prints are not bad choices.
5. Sunflower Metal Clock
Your piece of art becomes unique with modern style, simple but a huge markable spot for your house wall. If you desire Modern Farmhouse Decor, shouldn't miss out on this item.
6. Sunflower Kitchen Stuff
Sunflowers Kitchen Decor inspires your mom and wife. Why don't we give them more care and happiness when they cook by presenting sunflower kitchen stuff. Here are our collections of kitchen decorations, and you can find them as a gift to give to your loved ones. 
A pack of kitchen mittens, towels, pot holders on Amazon
Personalized Sunflower Apron
Check here for more ideas of personalized gifts for her here!
For those who want to put more Sunflowers into your kitchen, we have collected many cool things for you to try. Your kitchen can be a heaven of Sunflower decoration items, but no worries since they can be anything useful in your home cooking space. 
Sunflower Kitchen Canvas
7. Sunflower Wreaths
Wreaths decorated over the mantels or doors express joy and bring happiness to our home. We can get these stunning wreaths on Etsy.
8. Sunflower Jars
Sunflower Bathroom Set of Jars for the bathroom brings a rustic country vibe which is also suitable with a modern style bathroom.
9. Sunflower Curtains
Sheer Curtains bring lights and elegance to your room, perfect for your bedroom or your reading space wherever you have windows.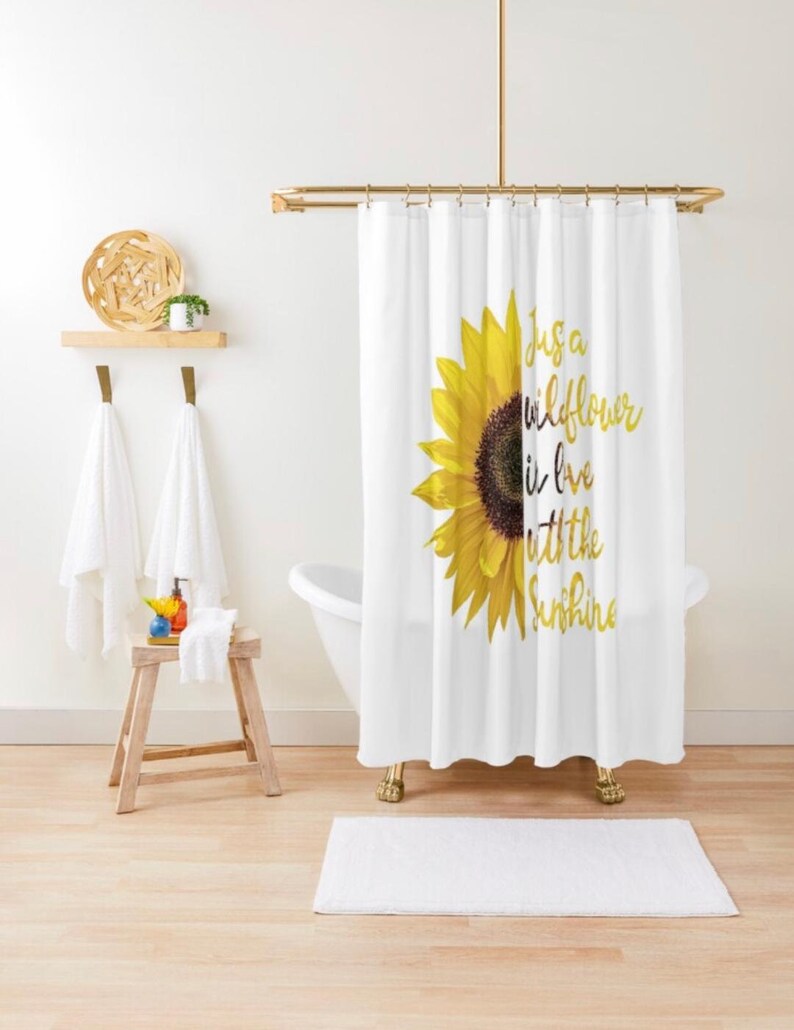 Those are easy sunflower items for you to decorate your modern house, which can be put some rustic touch as well. We hope you find them helpful. Thanks for reading!